Oliver Hilton's Artwork
Oliver Hilton creates impressive large abstract canvases, inspired by the landscapes and seascapes that surround him.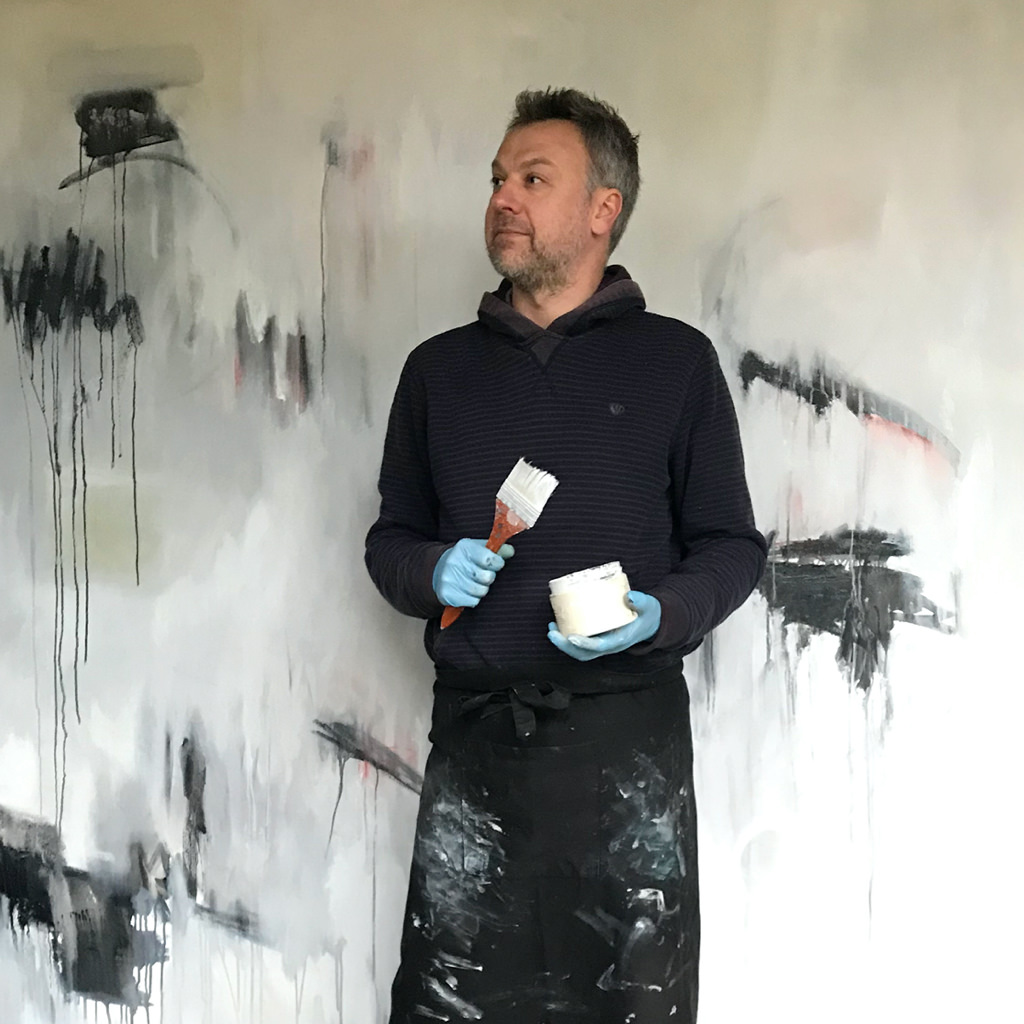 Oliver Hilton
Oliver Hilton has always related to the world around him in an incredibly visual way. Painting and drawing became a passion of his from a very early age and continues to be an integral part of his life.
The influence of Hilton's surroundings in East Anglia are evident in his work, taking inspiration from the Fens with their flat coastal plains and large open skies. The artist's paintings are abstract but with definite reference to the landscapes and seascapes he lives amongst. Hilton creates impressive large canvases, working with a variety of medium including oil, acrylic, wax, pencil and pen. His work is very atmospheric, tranquil yet energetic. His colour palette too is a contradiction; he chooses soft, muted, delicate tones yet injects the canvas with pops of dramatic colour and an indefinable edge.
Hilton studied at Newcastle School of Art & Design. His paintings are in collections worldwide, and his list of commission is impressive.
Oliver Hilton's Art in Situ
A selection of available and sold art placed in situ, helping you visualise the artist's work in an interior setting.