Marissa Weatherhead's Artwork
Marissa Weatherhead has a wide and varied language in paint which emerges in different applications depending on the given subject. Her still life paintings take on an academic approach involving the assessment of colour, form, space and composition.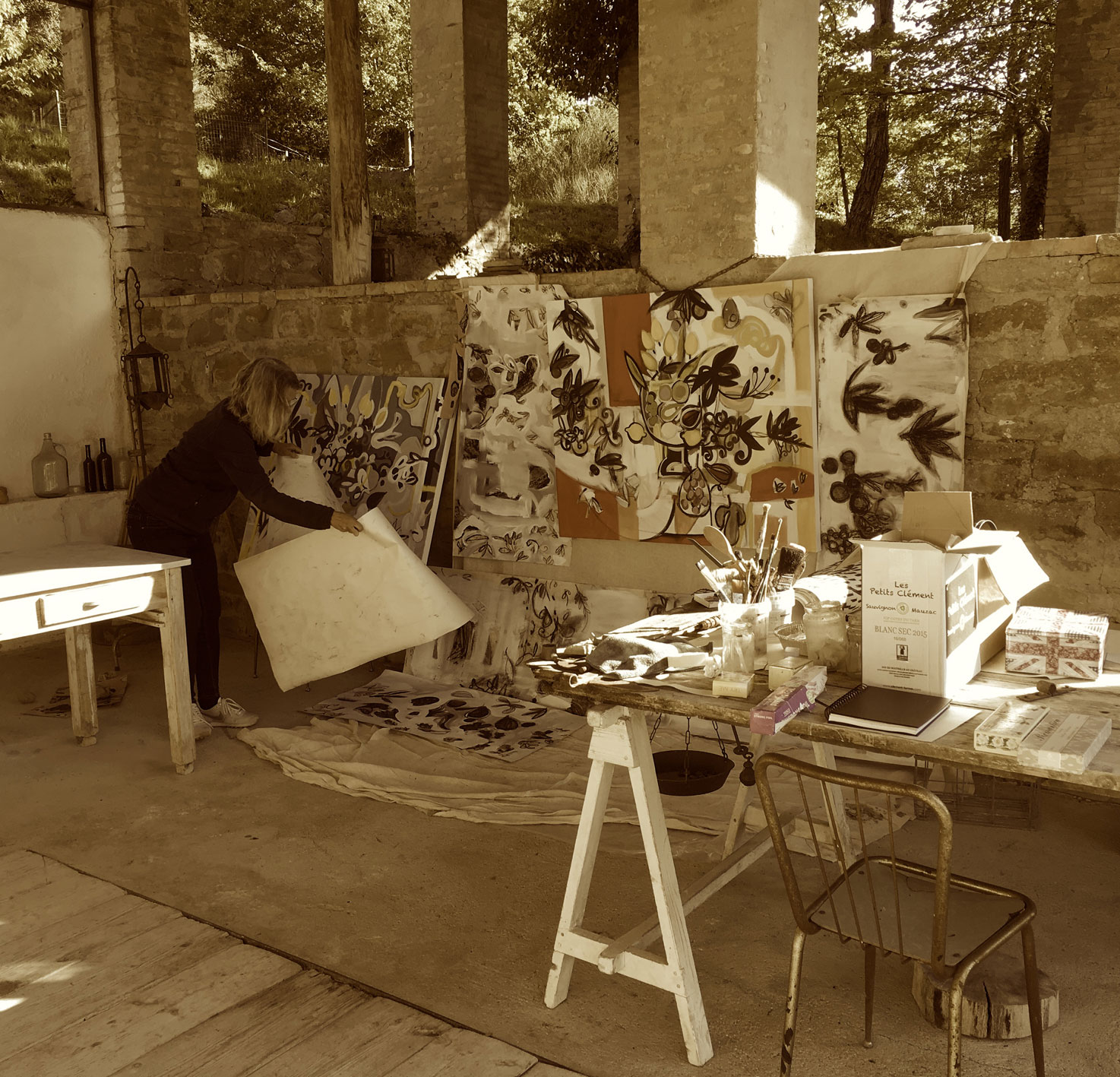 Marissa Weatherhead
"I use familiar objects as a reference point for my paintings. Flowers, fish, plates and bowls come together, usually on a table and exclude the parameters of a room".
The objects start from observation but develop beyond a naturalistic representation through her own understanding and interpretation. They become simplified in appearance by flattening form through lines, pattern and shape. Some paintings go through a process of immense change and this is seen in the build up of paint and textured surface through layering as the artist works within the composition to find a resolution.
Marissa holds an MA from the Royal College of Art in London and a first-class BA in Fine Art from Gloucestershire College of Art and Design. Throughout her career she has gained recognition in the form of awards notably the Boise Travel Scholarship, the John Minton Travel Award and the Joy Barnes Award for Painting. Commissions have included painting 'The Four Seasons' (14 x 10 feet) for the Guildhall School of Music and Drama, Barbican, London.
Marissa Weatherhead's Art in Situ
A selection of available and sold art placed in situ, helping you visualise the artist's work in an interior setting.