Anita Kutsarova
Anita Kutsarova's intention as an artist is to create not only a painting, but a unique and immersive experience.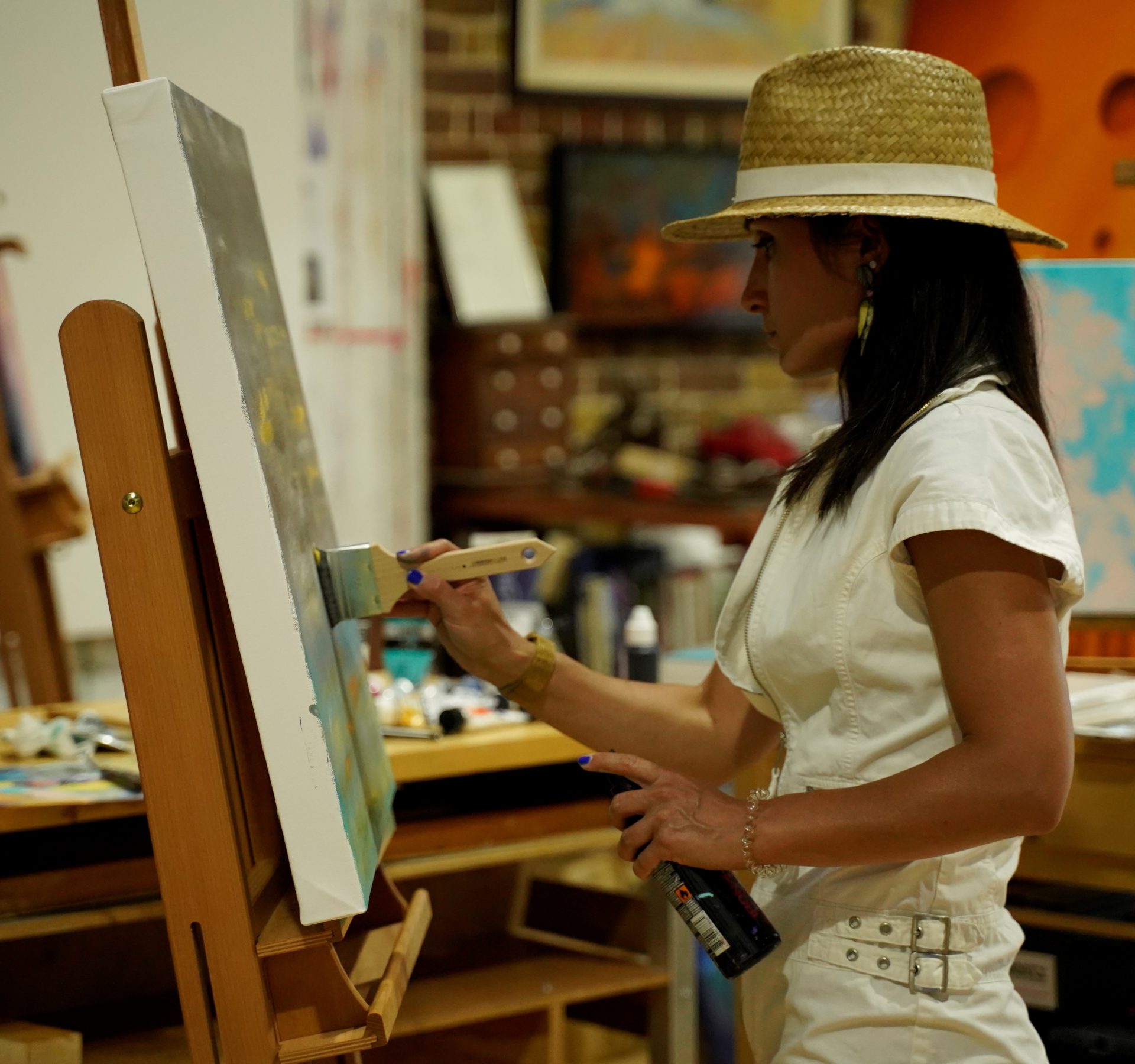 Anita Kutsarova
Anita Kutsarova's art is influenced by the pure and authentic spirit of nature.
Her paintings are meditative, some of them very colourful and strong, whilst others are more subtle and pastel in colour. Kutsarova likes to convey her experiences in places she has visited, in colour, on canvas; the vibrancy of Cuba, the cool Scandinavian landscape, the dramatic skies of England or the bright, light colours of the sunlit Mediterranean.
Kutsarova uses a variety of materials, painting freely and exploring new effects to create work which is sometimes textural, sometimes more transparent. Long hours of layering help the artist to explore the right balance of colour and depth.
"My subject matter is drawn from the abstract forms in the nature with a strong connection to the ocean and the changing mood of the sky. Big oceans and skies inspire me to slow down, take a deep breath and expand my soul, to connect with nature and embrace its freedom".
Anita Kutsarova's Art in Situ
A selection of available & sold art placed in situ, helping you visualise the artist's work in an interior setting.